SUNDAY 10:30AM | LATINO SERVICE 1PM
WEDNESDAY BIBLE STUDY 7PM | LATINO SERVICE 7PM
Wherever you are in life, you have a purpose. At Bethel Church, we want to help you become the person God created you to be.
There are times when life is overwhelming, when all we have is questions. In those moments, hope can feel far away. The great thing about prayer is that it shifts our perspective toward the One who stands ready to listen. No matter what you're facing, we'd love to pray with you!
No upcoming events at the moment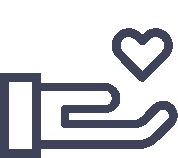 "Whoever is generous to the poor lends to the lord, and he will repay him for his deed."
Subscribe to our

newsletter